Brooklyn Gamery was a studio founded by Chris Algoo, Catt Small, Xer Reinard, and myself after pulling runner up at a hackathon in 2013. We built a game called Prism Shell, which brought a unique control scheme to touchscreen phones, and per Samsung's request, eventually released it on Android, iOS, Tizen, and Windows Mobile.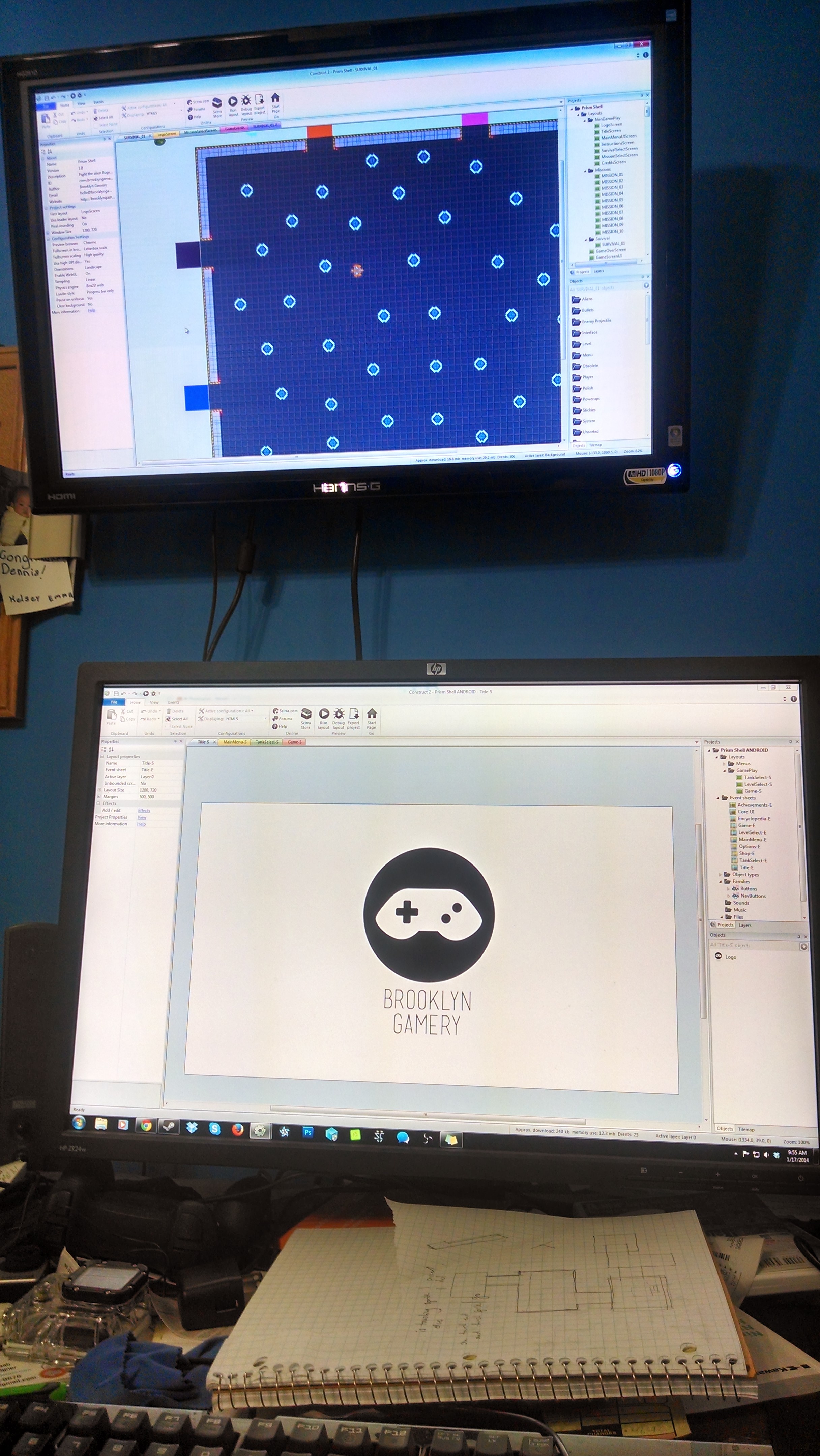 When we started we primarily worked in Construct 2, which for all of its speed and ease of use, had some performance issues that we had to fight when exporting games to mobile platforms. Future projects are being built using Unity.
One focus of the studio was promoting diversity in games. While we always try to provide unique perspectives in our games, we also organize events to bring the NYC games scene together in an inclusive manner. The GDOC Expo is the most notable one to date, and I am proud to be a part of it.